Contents:
Policy Statement
Alabama Sweeps
Alloway Sweeps
Ammonia Knives
Bean Knives
Beaver Tail Shovels
Bedding Sweeps
Beet Sweeps
Chisel Plow Teeth
Chisel Plow Sweeps
Cotton Sweeps
Coulter Blades
Creaser Points
Danish Sweeps
Danish S-Tines
Delta Clean Blades
Disc Blades
Disc Opener Assemblies
DoAll Blades
Fertilizer Knives
Field Cultivator Chisels (Rev. Spike)
Field Cultivator Sweeps
Furrowers
Harrows
Harrow Tines & Spikes
Heel Sweeps
Hiniker /Sukup/Kinze/Krause
Hoe Type Blades
Joyce Sweeps /Cotton/Bedding
Lister Share & Mouldbard
Orthman Knives
Peanut Sweeps
Plow Parts - Mouldboard Plows
Quick Change System
Reversible Blades (For Deere, Hiniker, Kinze, Krause, Orthman)
Rippers
Rod Weeder Points
Row Crop Sweeps
Seed Disc Assemblies
Shank Protectors
Smith Fin Sweeps
Soil Slitter
Stalk Chopper Blades
Sukup Knives
Tiller Blades
Ultrawing
V-Sweeps
Winged Ripper Points

Beet Sweeps
Nichols beet sweeps have curved wings and take place of both Smith fin and Danish sweeps. Since this sweep runs shallow, dirt does not flow near the bolt head. For best results, use Nichols beet sweeps with Nichols flexible S tines.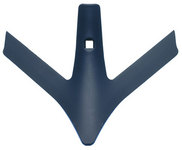 | | | |
| --- | --- | --- |
| Size | Part Number | Weight (lbs) |
| 6" | G6A | 1.2 |
| 8" | G8A | 1.3 |
| 10" | G10A | 1.5 |
| 12" | G12A | 1.6 |
| 14" | G14A | 1.8 |
| 16" | G16A | 1.9 |