Additional Generator Pictures
Made in the U.S.A. by DeMott Enterprises
---
The mover can be switched between "Mow" and "Generator" modes for safety.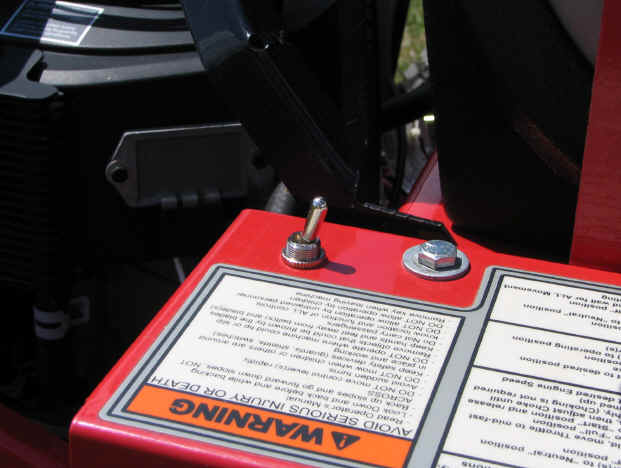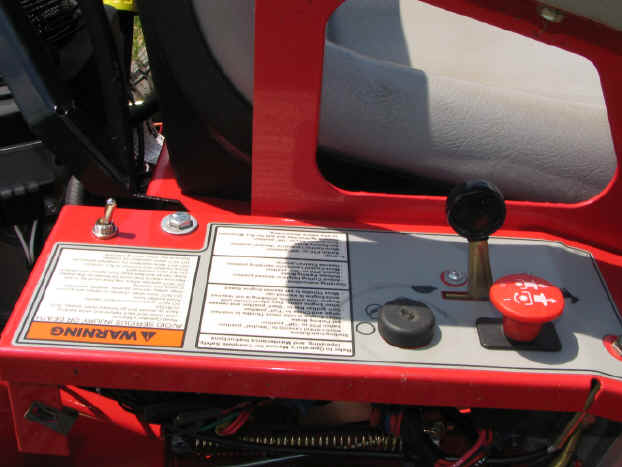 The generator with the rain cap up: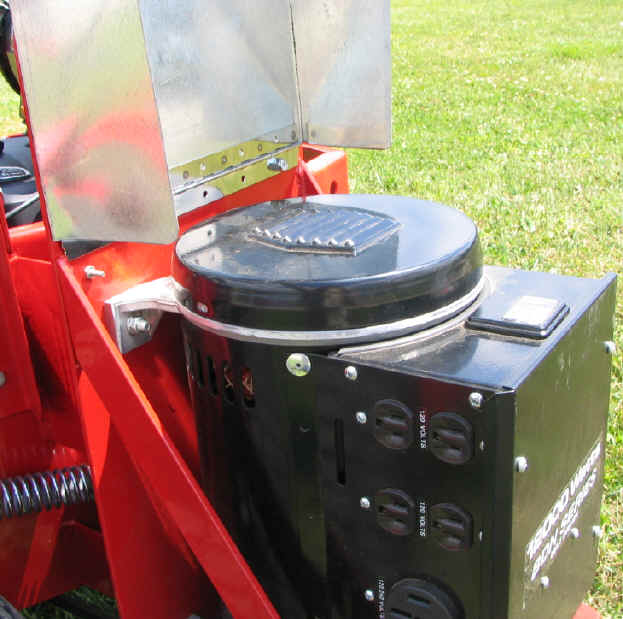 The generator from different angles: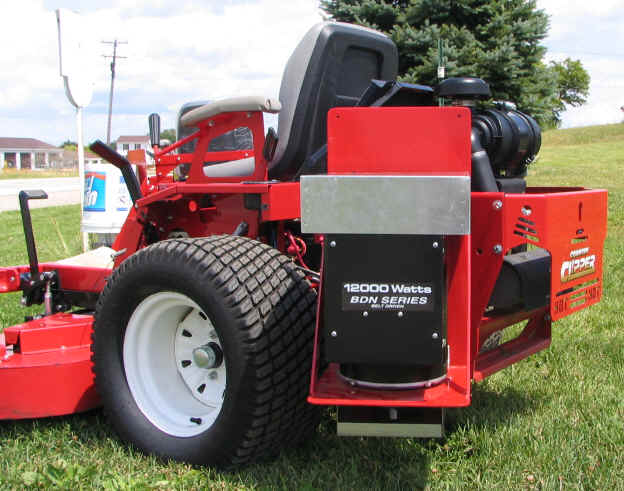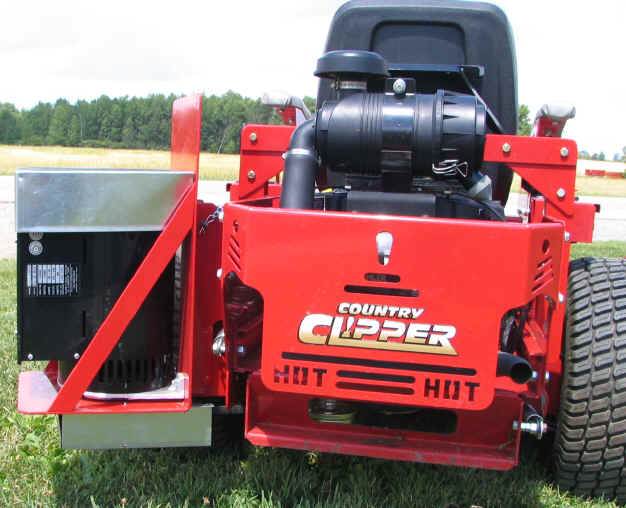 ---
*For use to power a house, installation of a transfer switch by a certified electrician is recommended. Improperly connecting a generator of any kind to a home circuit panel can result in damage to the panel, wiring, or any connected appliances if mains power comes back on while the generator is running.
Due to continued product improvement, all specifications subject to change without notice.
Patent Pending